Prince Harry Reveals How He Coped With Meghan Markle's Suicidal Feelings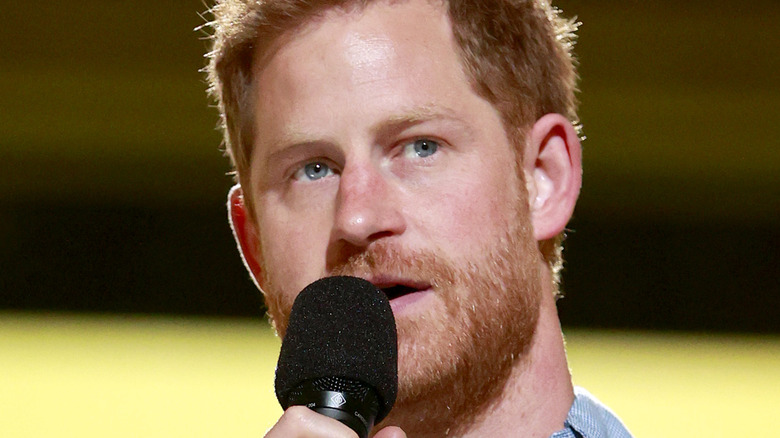 Emma Mcintyre/Getty Images
Prince Harry and Meghan Markle shocked the world with their tell-all interview with Oprah Winfrey back in March 2020, revealing there was alleged racism in the palace, and they disclosed Meghan's struggles with mental health before stepping back from their royal duties. Despite reports of royal upset over the interview, Harry hasn't stopped speaking his truth and is continuing his conversation with Winfrey for their new Apple TV+ documentary series, "The Me You Can't See."
"Certainly, now I will never be bullied into silence...I thought my family would help, but every single ask, request, warning, whatever it is, just got met with total silence, total neglect. We spent four years trying to make it work. We did everything that we possibly could to stay there and carry on doing the role and doing the job. But Meghan was struggling," Harry said on the show's premiere episode on May 21, per Daily Mail. He admitted he was scared to lose "another woman in [his] life," referring to his mother's 1997 death at the hands of paparazzi and Meghan's suicidal thoughts, which she disclosed while speaking with Winfrey.
However, Harry said he was "somewhat ashamed" of how he reacted when Meghan revealed her thoughts of suicide to him just hours before they had to attend a charity event in 2019. Despite how he initially dealt with Meghan's admittance, Harry is sharing how he helped Meghan through her darkest time on the May 27 episode of his show. Keep scrolling for more details.
Harry initially struggled to help Meghan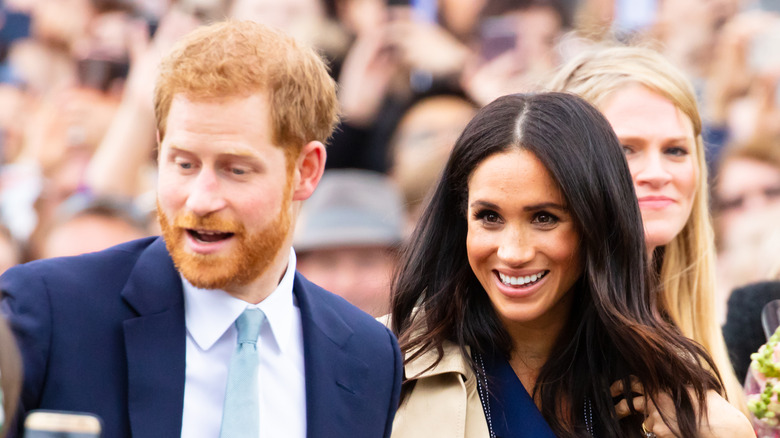 Shutterstock
Although Prince Harry admitted he was stunned when Meghan Markle revealed she had suicidal thoughts in 2019, he said he initially put his royal responsibilities first before dealing with Meghan's mental health. "Of course, because of the system that we were in and the responsibilities and the duties that we had, we had a quick cuddle, and then we had to get changed to jump in a convoy with a police escort and drive to the Royal Albert Hall for a charity event. Then step out into a wall of cameras and pretend as though everything's okay," Harry recalled on the premiere of "The Me You Can't See."
But after telling Oprah Winfrey he regrets not standing up for Meghan sooner, stating, "She was going to end her life. It shouldn't have to get to that," he shared how he was there for her thus after on the May 27 episode of their Apple TV+ show.
"So many people are afraid of being on the receiving end of that conversation [with a suicidal person] because they don't feel like they have the right tools to give the right advice," Harry explained, per Daily Mail. "But what you want to say is 'You're there.' Listen, because listening and being part of that conversation is, without doubt, the best first step that you can take."
After filming the mental health docuseries, Harry said ensuring Meghan that she was "not alone" was the best thing he could have done for her.
If you or anyone you know is having suicidal thoughts, please call the National Suicide Prevention Lifeline​ at​ 1-800-273-TALK (8255)​.