Did Prince Harry Warn Queen Elizabeth About His Memoir?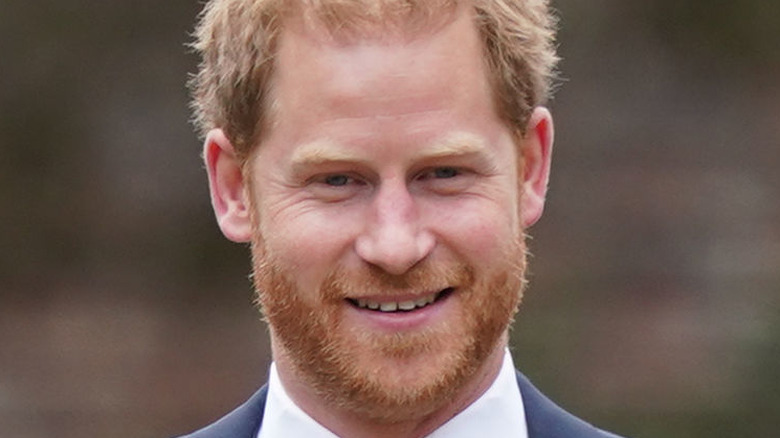 Wpa Pool/Getty Images
Prince Harry is writing a tell-all book promising to tell the story "not as the prince I was born but as the man I have become," per Daily Mail. The Duke of Sussex, born Henry Charles Albert David, and his American wife, Meghan Markle, distanced themselves royal family and relocated to the U.S. in 2020. He and the former "Suits" actor then spoke to Oprah Winfrey in a bombshell interview that shattered The Firm's image. They accused the royals of racism toward Archie and ignoring Meghan's pleas for help as she dealt with suicidal thoughts. They implied that they fled the U.K. so that they could lead a better life abroad.
Since then, Harry has spoken out about growing up as a prince. The strapping young duke seemed to have no qualms about throwing his father under the bus, claiming his brother is trapped, and reflecting about his alcohol and drug use as a youth. As is typical with the British monarchy, The Firm kept to their mantra of "never complain, never explain," which seemed to work to Harry's advantage. 
However, when the Spare joined the Heir for the unveiling of Princess Diana's statue, it seemed as if they had buried the hatchet. The brothers were amiable as they strolled and chatted before paying homage to their mother. Trouble is, it seems as if Harry's gone and dug up the battle-ax again. This time, he's penning a memoir that may just upset Queen Elizabeth II.
Prince Harry's relationship with the royals may still be tense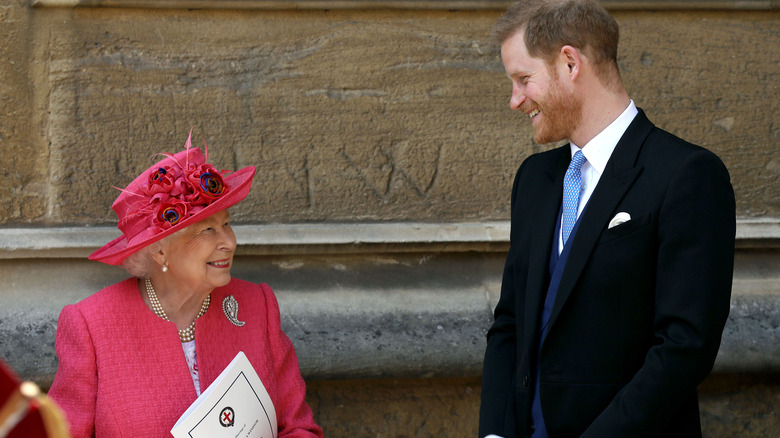 Wpa Pool/Getty Images
The Duke of Sussex is writing his memoir, and according to the Daily Mail, he will receive a cool $20 million for his efforts. Pulitzer-winning ghostwriter J.R. Moehringer is helping Prince Harry put the book together that will tell his side of his story. Reportedly, Harry did not bother telling Queen Elizabeth II about his autobiography until "moments before it became public." It seems as if his relationship with his grandmother is still not what it used to be, despite his recent visits to his home country. Once again, he has seemingly blindsided the British monarch while pocketing the cash.
Prince Harry wrote a touching tribute to Prince Philip after he died in April. He described the queen's consort as a man who "could hold the attention of any room due to his charm—and also because you never knew what he might say next." Even though it seems as if Harry may have inherited those same traits, he and the Duke of Edinburgh differ in one critical aspect: Prince Philip never spoke about himself. As Prince Edward once said of his father, per BBC, "My father plain and simply is very modest about himself and doesn't believe in talking about himself. One of his best pieces of advice he gives to everybody is talk about everything else, don't talk about yourself – nobody's interested in you." Perhaps, there's still a lot to be learned about knowing when to speak and let wounds heal.