Is Jana Kramer Dating Again After Her Divorce?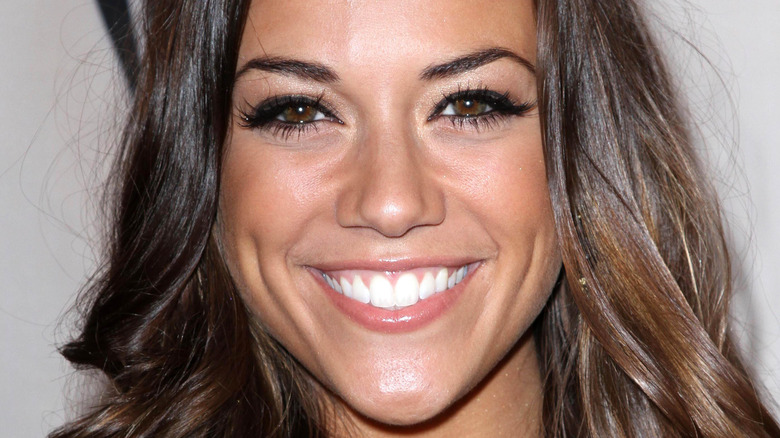 s_bukley/Shutterstock
Jana Kramer hasn't had the easiest time of things when it comes to the romance department. The actor and singer has been married three times and has been very open with fans about the many ups and downs she faced in her marriage with retired football player Mike Caussin after they tied the knot in 2015.
The two repeatedly spoke out about some of the most intimate details of their marriage on their "Whine Down" podcast, on social media, and in interviews, including being very vocal about Caussin's infidelity and sex addiction. The two initially separated in August 2016 after it was revealed that Caussin had been unfaithful and had entered treatment, though the couple reconciled and even renewed their vows in December 2017 (via People).
The two seemed stronger than ever for a while, even welcoming their second child into the world in November 2018 (the two are parents to daughter, Jolie and son, Jace). But things fell apart again in April when Kramer officially filed for divorce.
Kramer accused her estranged husband of "inappropriate marital conduct, irreconcilable differences and adultery" in her divorce papers, as they seemingly went their separate ways for the final time (via E!). Things have since seemingly turned a little sour between the former couple, with Kramer selling her wedding ring and writing on Instagram that she couldn't "fight" for the relationship any longer.
But is Kramer now ready to get back into the dating game? Read on for what she's saying now.
Jana Kramer is 'entertaining' dating again after splitting with Mike Caussin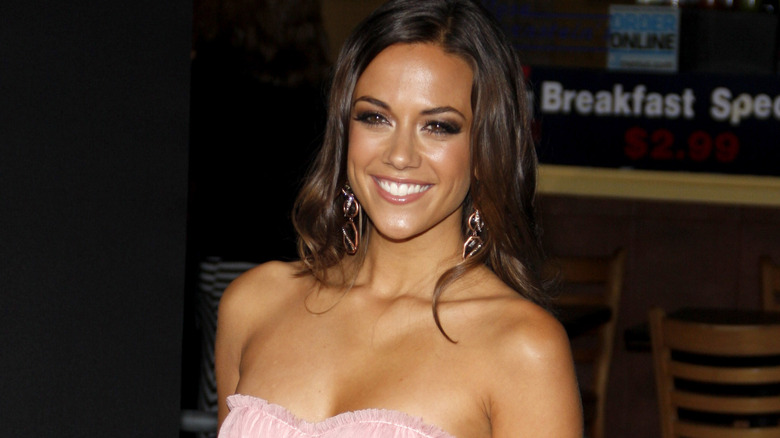 Tinseltown/Shutterstock
It sounds like Jana Kramer is ready to find a new partner. Kramer opened up about hitting the dating scene again in August when she told People she was "starting to dip [her] toes in again" and was "entertaining things." She added that there's still a lot of work to be done "healing-wise" and explained she "had to just take some time to be alone," but isn't just looking for a "fling." She admitted, "I want to find my person!"
Kramer also confirmed she's tried using dating apps but didn't like the experience, and shared she's had a few messages go down in her DMs. "I think just someone that takes an interest [is what catches my attention]. I do have a past, and on paper it doesn't look pretty. But someone that's interested in really getting to know the things that I went through and how it's shaped me to now [is important]," she shared.
Kramer's confession came after she was linked to former "The Bachelorette," "Bachelor Pad," and "Bachelor In Paradise" contestant, Graham Bunn in June. "Graham and I have been friends for like seven years... We had been friends and we are still friends and we're just friendly," she told E!'s "Daily Pop" that same month. "Sure, we are in an entanglement. We're dancing the line of friends. We're dancing the line and I am happy," she added.
Mike Caussin appears to have moved on from Jana Kramer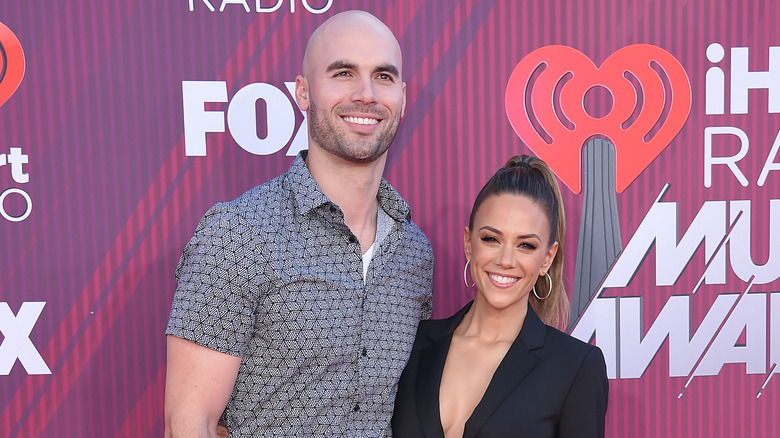 DFree/Shutterstock
Jana Kramer's dating confessions came after it appeared her ex-husband, Mike Caussin has also moved on and is dating again. Us Weekly claimed in June that Caussin had apparently been spotted on the dating app Bumble following the divorce bombshell, while August allegedly saw photos of the athlete in Mexico with another woman surface on social media (via Too Fab).
Kramer got very candid about the snaps made her feel on her "Whine Down" podcast that same month. "It was the first time that I had seen him with someone else and that's weird too. To see the person that you thought you were going to spend the rest of your life with now canoodling with this chica," she said. "It's like, remembering that person wasn't good for you, and that this is all good, it's so hard to even tell yourself that, too, because in the moment, you're like, 'Why wasn't I enough?'"
The former "One Tree Hill" star and "Dancing with the Stars" contestant also appeared to address the snaps on Twitter, writing and then seemingly deleting (via People), "Best of luck. Is all I have to say."
Well, we're certainly wishing Kramer the best of luck as she gets back into the dating game.