The Extremely Wealthy Couple That That People Find Really Cringy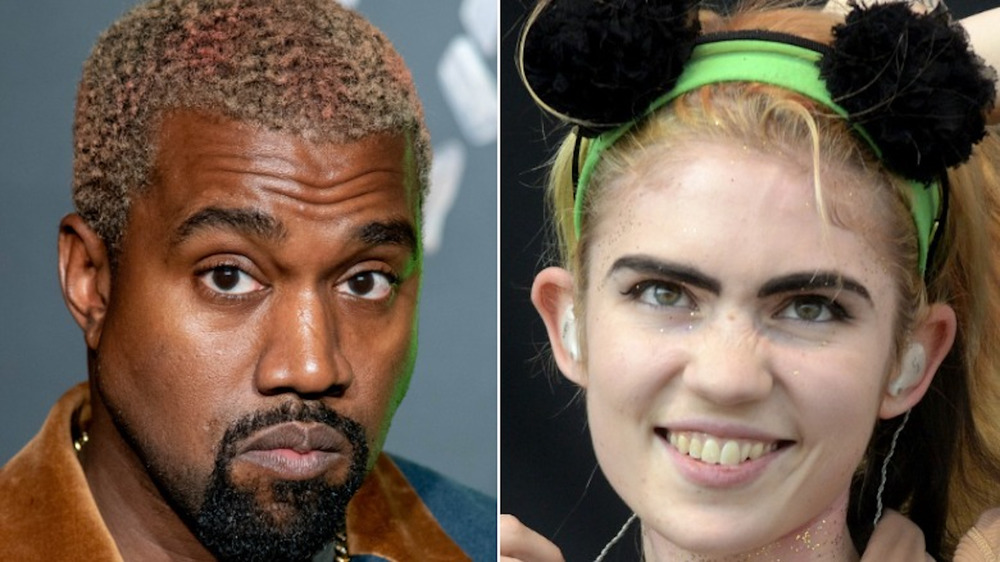 Roy Rochlin, Tim Mosenfelder/Getty Images
From Twitter darling Chrissy Teigan and husband John Legend, to Emily Blunt and John Krasinski (enter "Jim face" here), some celebrity couples just come off as adorable, (relatively) down-to-earth, and in love. No matter their wealth (and trust us, those previously mentioned pairs are doing jusssst fine), some A-list pairings really do seem made for each other. But what about the couples that... don't? As in, the couples that are so cringeworthy that every time they make the news, it's just... no?
Nicki Swift was curious, so we asked 512 readers across the country who, out of five celebrity couples, was the most cringeworthy — or awkward — of the bunch. The options were (once) TikTok lovebirds Addison Rae and Bryce Hall, Jennifer Lopez and Alex Rodriguez, Shawn Mendes and Camila Cabello, Elon Musk and Grimes, and — last but never least (with the drama) — Kim Kardashian and Kanye West. Those who were surveyed also had the option to write in their own answer. Fun! 
So, who would you choose as the cringe-worthiest? Perhaps Elon Musk and Grimes, whom named their son "X-Ash-A-12," via USA Today (and that wasn't even the first, numerical pass), and probably have pet-names for each other that are binary code? Or maybe Shawn Mendes and Camila Cabello, whose affection seems government-mandated? Or Kim Kardashian and Kanye West, who, well... where to begin? 
Mirror mirror on the wall, here's who people think is the cringiest couple of them all!
Sorry Elon Musk and Grimes...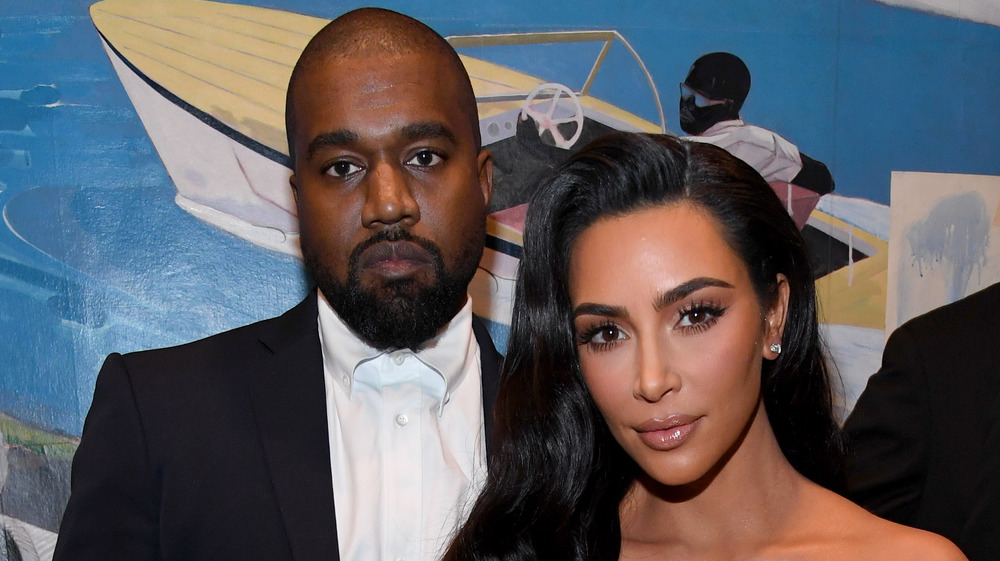 Kevin Mazur/Getty Images
So who was the celebrity couple people think is the most cringeworthy in Hollywood? That would be Kanye West and Kim Kardashian. 
The pair received 45.70 percent of the 512 votes from Nicki Swift's survey (nearly a majority). Zooming in second, Tesla-style, was Elon Musk and Grimes with 17 percent, followed by Jennifer Lopez and Alex Rodriguez with 11.72 percent, Addison Rae and Bryce Hall with 9.57 percent, and Shawn Mendes and his "Senorita," Camila Cabello with 7.23 percent. Only 8.40 percent of participants wrote "other," (to compare, when we asked which celebrity people would most want to be president, the write-in figure was 19.6 percent). So clearly, people were happy with their choices. Or... upset. Depending on how you look at it.
Of course, our poll respondents aren't the only ones not feeling "Stronger" about Kimye. The couple officially filed for divorce on Feb. 19, 2021. Back in January 2021, Page Six reported that "divorce" was "imminent" between the couple, who wed in 2014, with Kardashian already having retained divorce lawyer Laura Wasser. "They are keeping it low-key but they are done," the source told Page Six. Per the outlet, they've reportedly discussed splitting their assets, including their home worth $40 million. Talk of divorce began following Kanye's "Cruel Summer" of 2020, which included a dramatic presidential election run and the reveal of highly personal details about his first daughter with Kardashian (via US Weekly).
So there, Kimye is the reigning king and queen of cringe!