Why Nina Dobrev Can't Work With Ian Somerhalder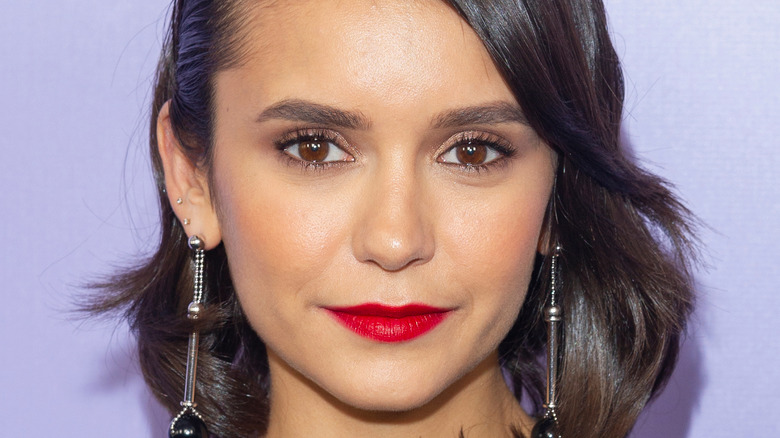 Shutterstock
Love imitated art for Ian Somerhalder and Nina Dobrev, who began dating after co-starring in the CW sensation "The Vampire Diaries." Fans were (blood)thirsty for news of the two almost as much as they were for Somerhalder and Dobrev's on-screen counterparts (Damon and Elena, respectively) to finally get together. In 2012, reports circulated about an engagement, which Dobrev was quick to debunk to Access. "I'd heard some crazy story that I'd been proposed to, but I would be wearing a ring if I had one. Not true at all. I mean, that's not my style. I'm young. I'm really young," the then 23-year-old said, before adding that she was focused on her career and had "a lot to accomplish before I settle down and have kids."
Perhaps Dobrev's youth played a factor in her eventual split from Somerhalder (who was 10 years her senior) in 2013. Either way, he seemed to be more ready to settle down, judging by the warp speed with which he moved on to actor Nikki Reed. After confirming their relationship in 2014, the two were engaged six months later and wed in 2015, per Us Weekly. The whole thing was a little awkward for Dobrev, who opted not to attend the wedding, despite being invited. Is that why Somerhalder and Dobrev haven't worked together since "The Vampire Diaries"? Let's take a look.
Nina Dobrev may have left TVD to avoid Ian Somerhalder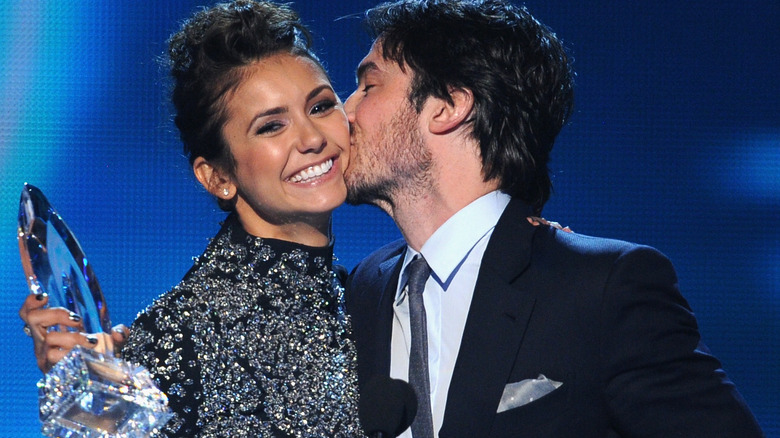 Kevin Winter/Getty Images
In May 2021, Ian Somerhalder and Nina Dobrev's "Vampire Diaries" castmate, Claire Holt, praised their working relationship on an episode of the "Not Skinny But Not Fat" podcast. "They kept it super professional, it never got weird," she said, alluding to their breakup. "They did a great job at managing that. But ... for a lot of people it's really tough." Those comments aside, it may have been tougher than Holt knew, as Dobrev left "The Vampire Diaries" in 2015.
According to Celeb Dirty Laundry, the former leading lady had no intention of returning to the series, because she "couldn't stomach working with Ian again and refuses to be on set with her former flame." Per the outlet, Dobrev also threw some shade at the show by announcing she "wanted to be challenged by deeper, darker roles." Ouch!
However, Somerhalder returned the barb in a 2015 interview with Variety. "I personally think everyone thought it was going to be a huge departure after Elena (Nina Dobrev) was gone. And I was one of those people. I thought it was going to be a huge departure [from] the typical formula of our show." However, his actual reaction was more likely relief. But in good news, the fact that the former couple kept their distance and maintained boundaries allowed them to be friends later on. And as Dobrev said on a 2019 episode of "Watch What Happens Live," "why can't everyone be friends?"